Talent Zoo
A Sutter Hill Ventures Game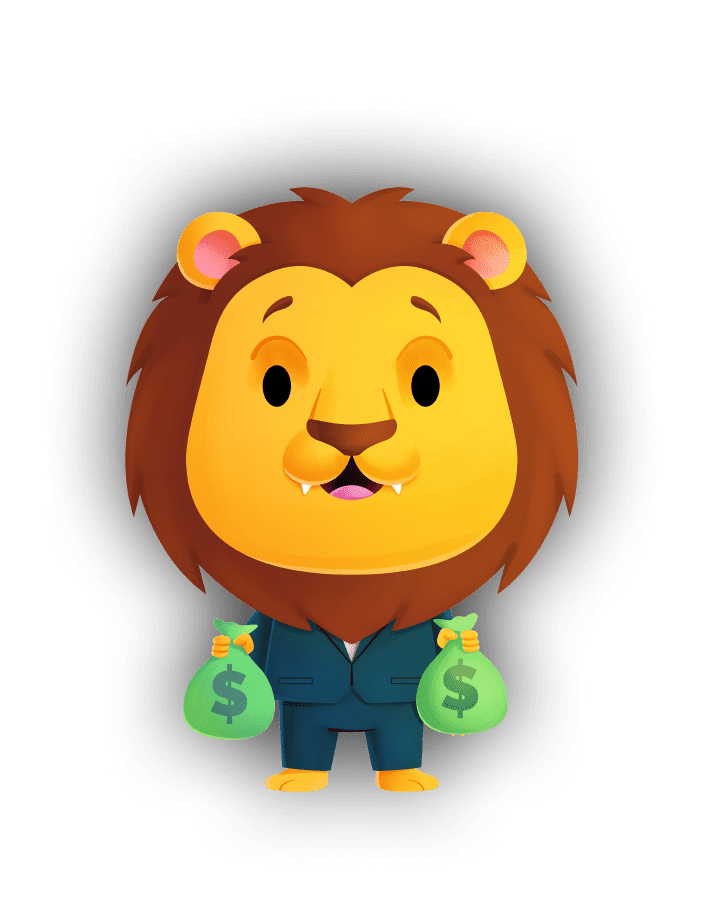 A game of strategy & fortune developed for friends of SHV.
In this fast-playing card game, the goal is to collect the best combination of talent, leaders, and funding to make your company successful. Score additional points for collecting the most customers or stacking up office furniture. Triple your points and secure loyalty with a perk when you hire your next perfectionist designer or ultra-specialized engineer. Watch out for the recruiter or they'll steal your talent while you are busy wooing leaders. Wrangle the most points to crown yourself the king of the Talent Zoo!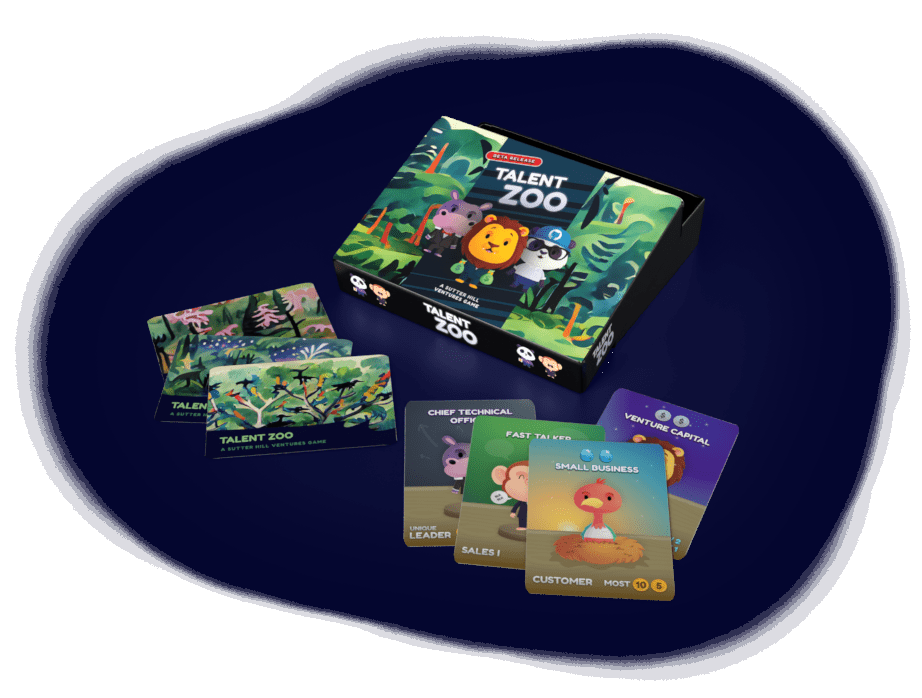 2 - 5

Players

15min

Game Length

3+

Game Modes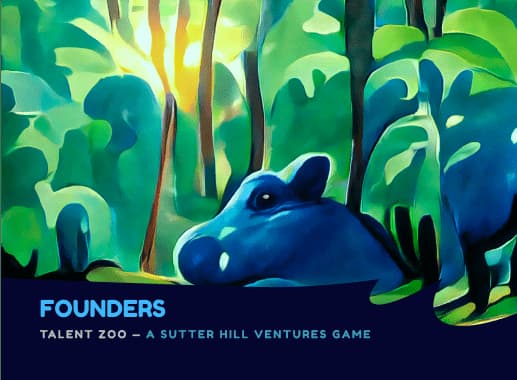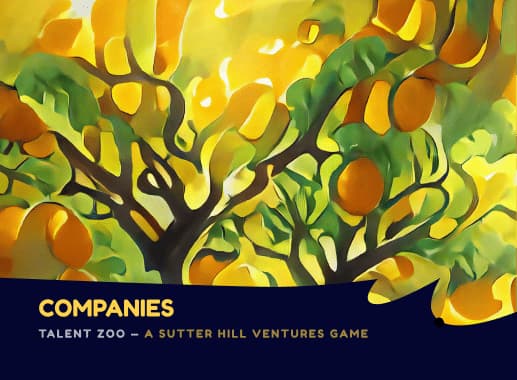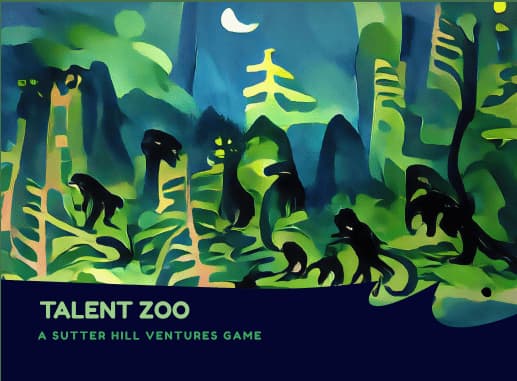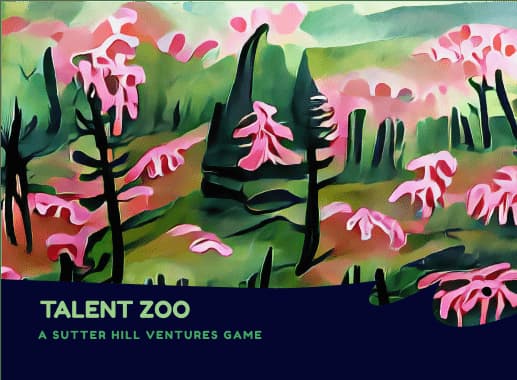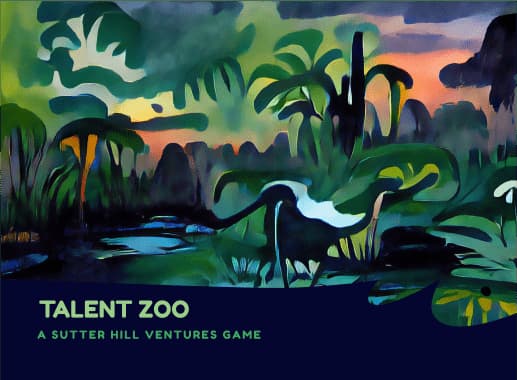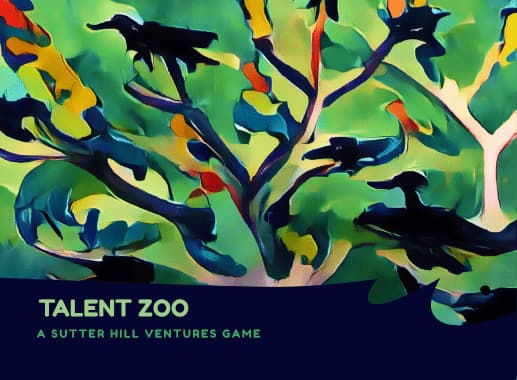 AI Generated Card Backs
The card set includes over 100 unique card backs generated using AI technologies like CLIP and VQGAN.
Artist Drawn Card Fronts
SHV recruited the excellent help of Maria Keller to illustrate the animal-based characters that decorate and differentiate all of the cards used for play.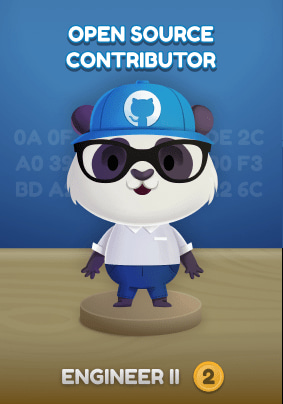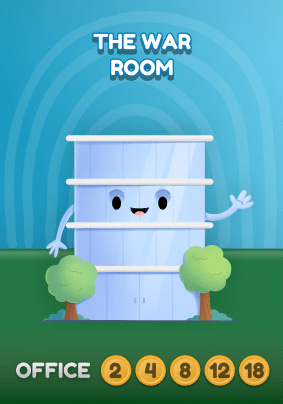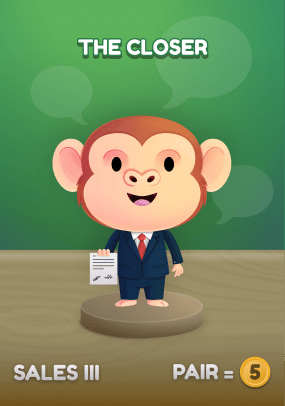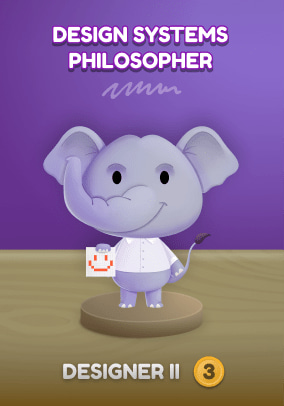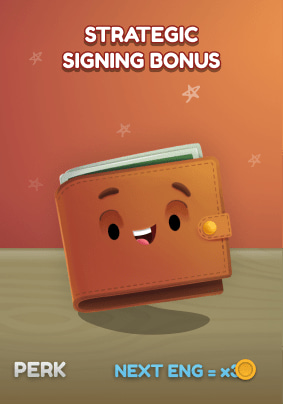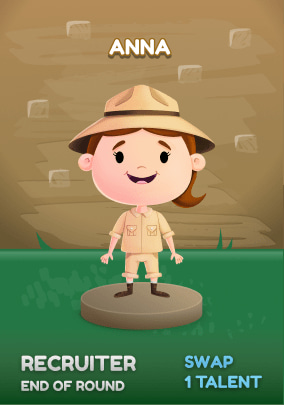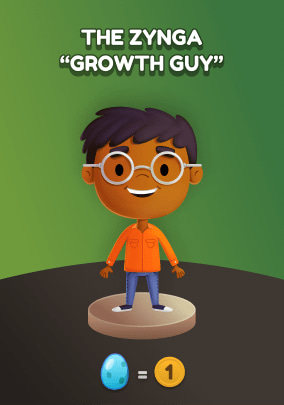 F.A.Q.
Q: When does scoring happen?

A: Scoring happens at the end of each round. Then after 3(or more if you want) rounds are played, the individuals scores from each round are added up to determine the winner. Highest points wins.

Q: Why can I not find Talent Zoo in stores?

A: Talent Zoo was developed by Sutter Hill Ventures as an exclusive gift to friends and family. After it was recieved so well we decided to release it independently through Sutter Hill's online store.

Q: When is the Recruiter used and what can it steal?

A: At the beginning of scoring Recruiters are used. The person who has placed a Recruiter card in front of them swaps it with someone else's played Talent card. A Talent card played on a Perk, or a paired Sales card, cannot be swapped with. The player who started with the Recruiter card now gets to count their new Talent card in their scoring. The other player does not get any addition to their score, but instead they start the next round with the Recruiter card already played in front of them.

Q: Can you chain together Funding cards?

A: We don't have an official rule on this, so feel free to create your own house rule! The correct answer is "if its more fun for everyone, then thats the rule!" By our house rules if you play a funding card, and draw another funding card you discard it, but it counts as a draw. So it's possible to try to raise a round and get nothing out of it.

Q: What happens when I have hand filled with funding cards I cannot play?

Play and discard one of the funding cards.

Q: When are recruiters played?

Recruiters trade cards at the end of the round, before scores are calculated. If there are multiple recruiters in play, perform each trade in clock-wise fashion starting with the player who dealt the hand.

Q: What can a recruiter trade? Can they trade Leaders?

In the optimistic world of Talent Zoo, leaders can't be poached. Recruiters can only swap Engineers, Designers and Sales people.

Q: Can a recruiter swap talent to or from a perks card?

Yes! A recruiter can poach an Engineer and place them on a perk card. We assume the recruiter used the perk to get the talent in the door. Talent that has been placed on a perk card is considered loyal and cannot be poached by a recruiter.
Buy Talent Zoo
Available exclusively on the Sutter Hill Ventures Store